Japanese Candlesticks Analysis 20.01.2020 (EURUSD, USDJPY)
20.01.2020
EURUSD, "Euro vs. US Dollar"
As we can see in the H4 chart, the pair is no longer trading inside the ascending channel. By now, EURUSD has formed several reversal candlestick patterns, including Inverted Hammer, close to the support level. We may assume that later the price may reverse and get back to 1.1155 to continue the ascending tendency. However, one shouldn't exclude a possibility that the price may resume falling towards 1.1070.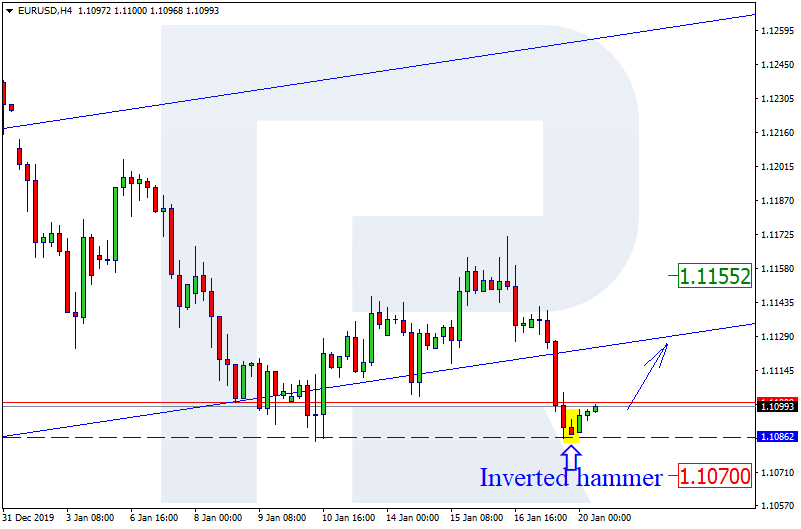 USDJPY, "US Dollar vs. Japanese Yen"
As we can see in the H4 chart, USDJPY is moving close to the rising channel's upside border. It has already formed several reversal patterns, such as Shooting Star. The current situation implies that the pair may reverse and resume falling to reach 108.00. At the same time, the pair may choose another scenario, according to which it is expected to update the highs and test 110.65.