Japanese Candlestick Analysis 04.05.2020 (EURUSD, USDJPY, EURGBP)
04.05.2020
EURUSD, "Euro vs. US Dollar"
On H4, the pair grew, formed a Shooting star, and keeps working off the signal of the reversal pattern. We may suppose that the price will go on declining to 1.0910. Then it may bounce off the support line; the goal of growth, in this case, will be at 1.1020.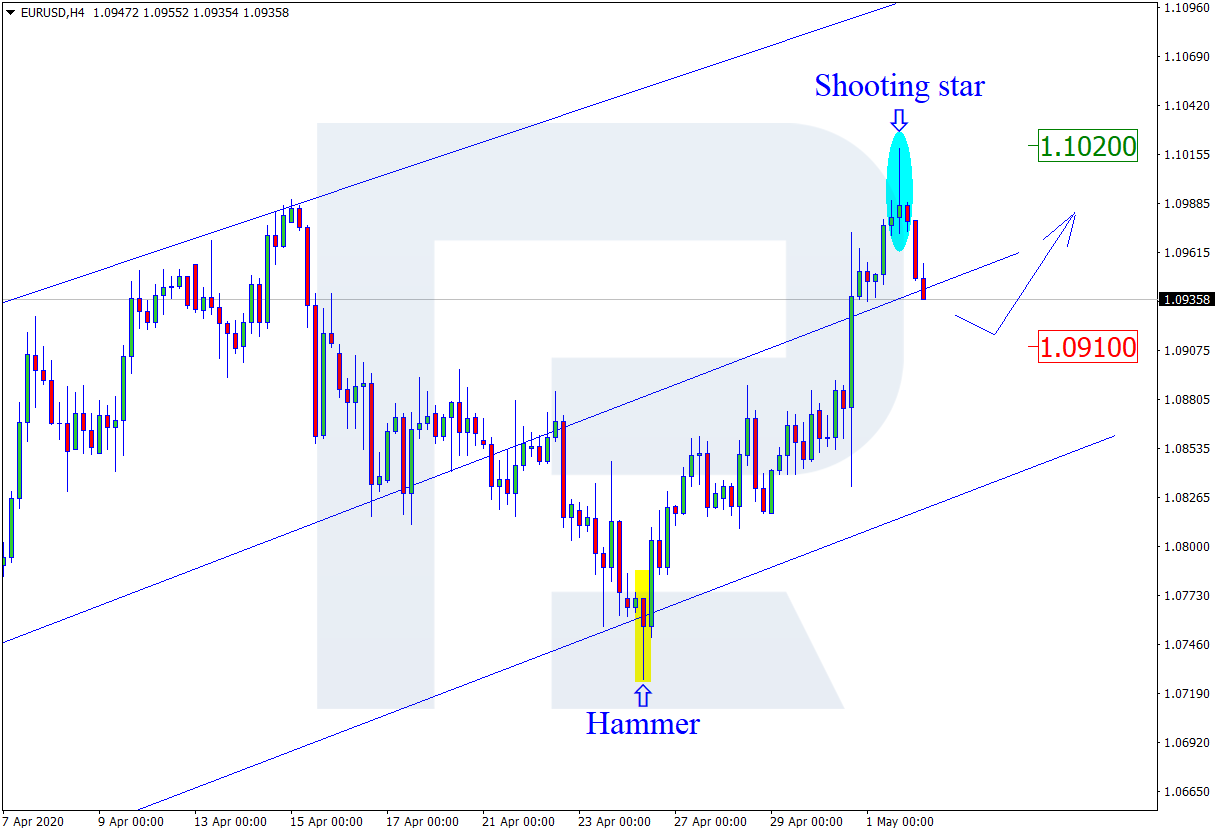 USDJPY, "US Dollar vs. Japanese Yen"
On H4, the pair broke away the support level and is forming a flat again. Currently, the pair has formed several reversal patterns; however, we are not to expect the execution of their signals. In the present trading situation, we may suppose that the quotations will go on moving in a horizontal channel. The aim of decline is still at 105.77, while the aim of growth is at 107.90.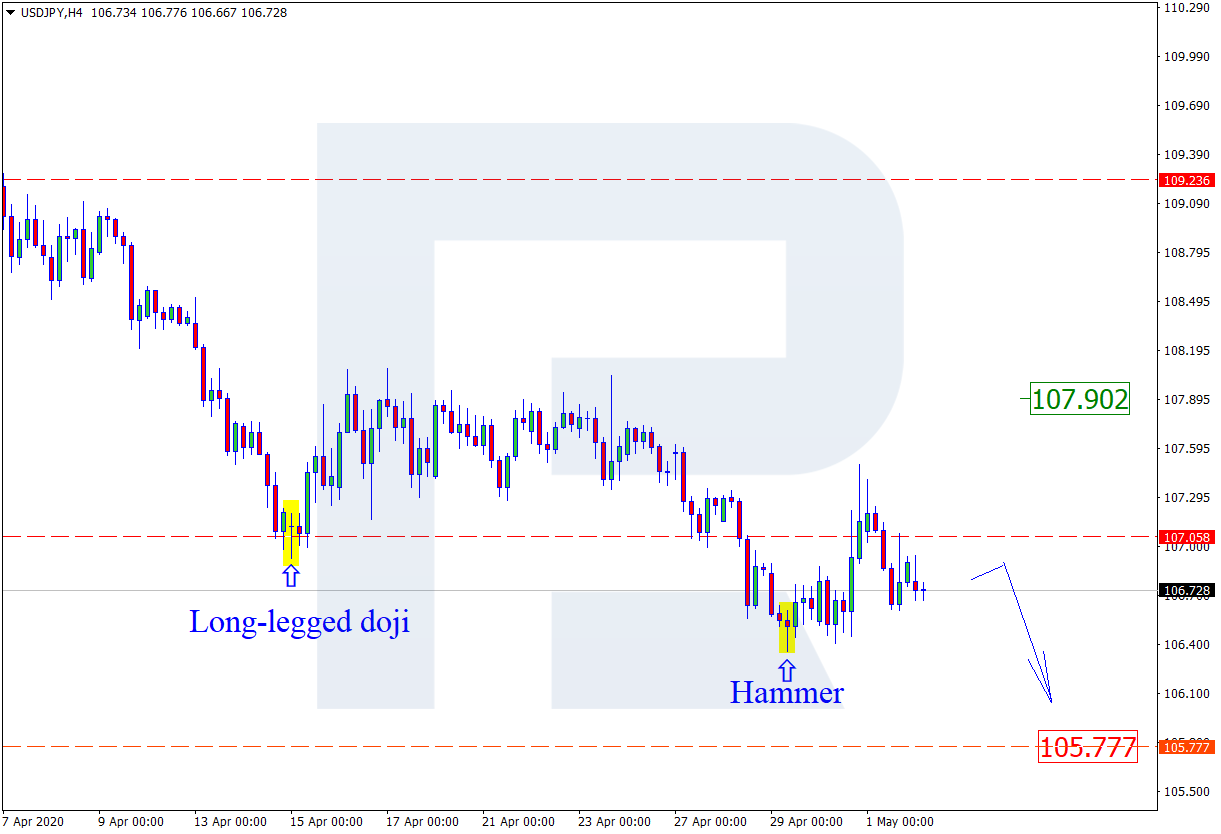 EURGBP, "Euro vs. Great Britain Pound"
On H4, the pair formed another Hammer, bounced off the support line, and goes on growing. Then we may expect the price to perform a small correction and proceed to the resistance area. The landmark is still at 0.8850. However, the pair may return to the support level, aiming at 0.8690.